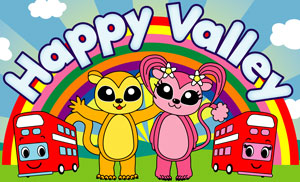 About
Happy Valley is a character-led, story-driven, first-contact pre-school brand for learning English.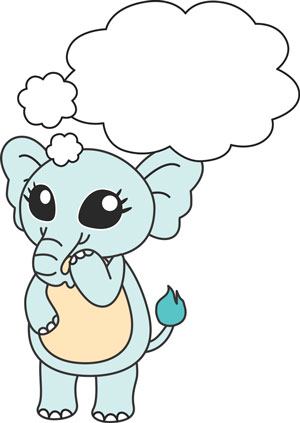 Learning
Everything for parents, teachers and little learners to engage, thrive and love learning English.
Happy Valley – a beloved pre-school English learning brand.
Made by professionals. Textbooks, workbooks, readers, phonics, cards, digital and physical games, videos and songs engage young minds and bodies to make English acquisition natural and easy.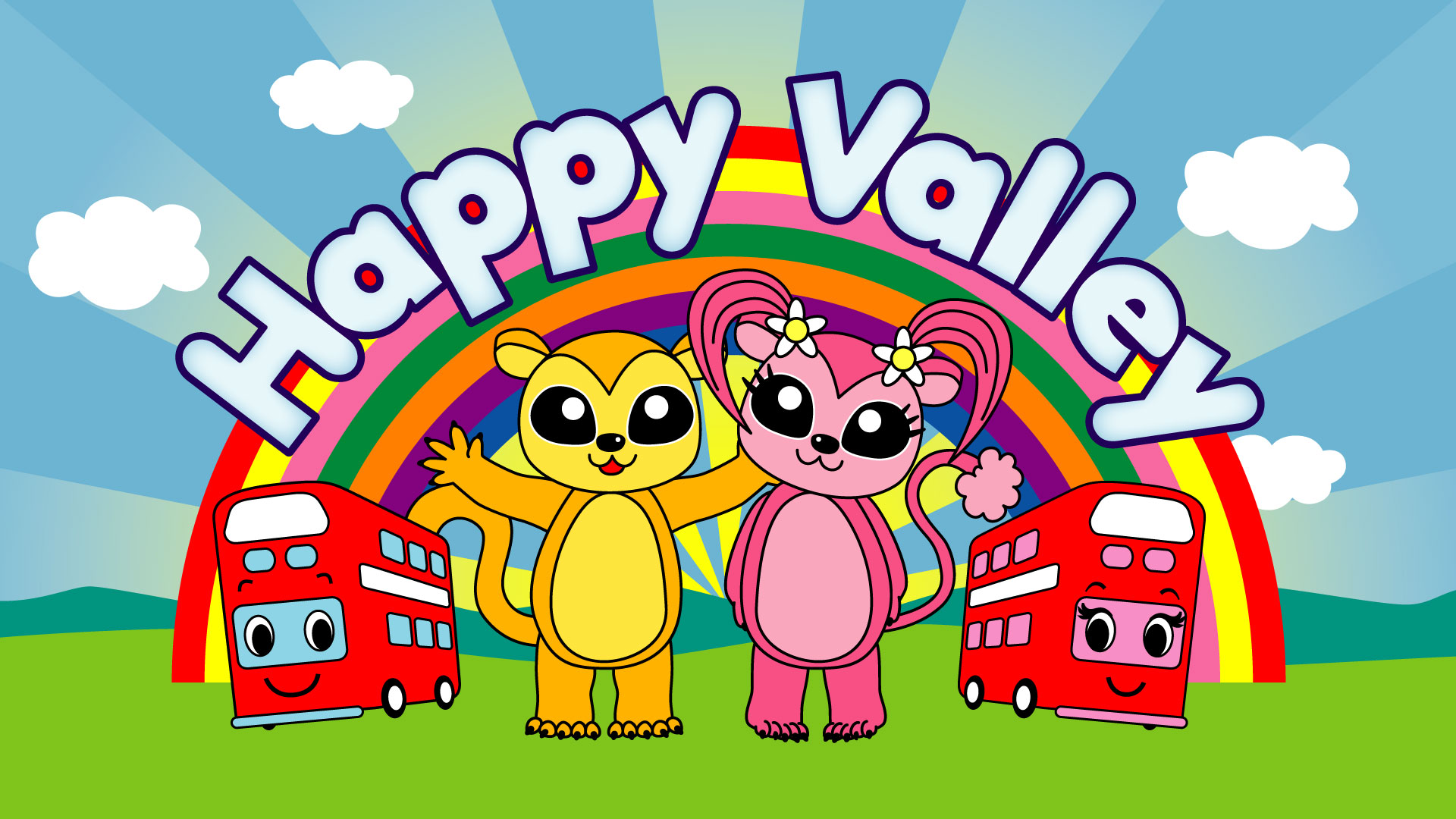 Children look, listen, sing, play, move, do and learn English naturally, without effort. Stories kids understand, natural intonation from songs and chants; everyday actions from videos, empower little ones to show what they know. Phonics and reading flow naturally.
At home, at school, in print, on devices.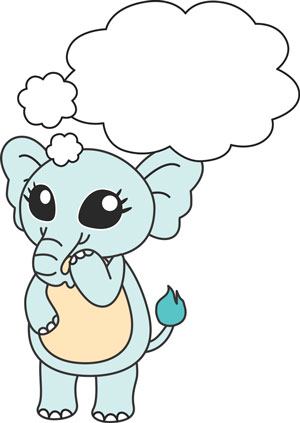 Happy Valley is now on any device, anywhere in the world. Over 250 videos, songs, chants, games, books. Discover, watch, listen, sing, play, learn.
Kinka
Pinka's twin. Lovable, silly and a bit clumsy
Pinka
Kinka's twin. Lovable, smart and sporty
Grandma
Takes care of Kinka and Pinka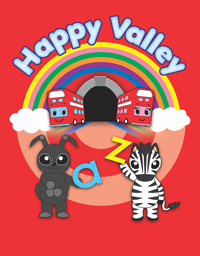 The Phonanimals and Friends
Help Kinka and Pinka with tricky tasks and are always available to help out.
What is Happy Valley?
A young learners brand for children aged 1 to 6. We have course books, readers, songs, animation, games, cards and more on paper and in digital.
Who are Kinka, Pinka and the Phonanimals?
A collection of fun animal characters who live in Happy Valley and help children learn English through engaging stories. We include listening, speaking, reading and writing, starting, of course, with phonics, everyday phrases and language.
What are the courses?
A starter-level, then a 3-level course for children ages 3 to 6 with lesson plans based on weekly lessons, and a 4-level phonics course to use in conjunction with the main course, or separately.
Who is it for?
Kids! And language schools, native and non-native teachers, parents in the classroom and at home. Anyone in search of an extensive curriculum that works, has measurable, demonstrable outcomes and is supported by lesson plans, games and videos.
What makes Happy Valley great?
Gets kids talking real English easily and quickly. Great visuals, movement, games, stories and songs. Kids naturally communicate about topics related to their everyday lives.
"I love it. It's the best series I have used. It really works. The kids are saying the language – all the vocab and dialogs. I am not teaching differently. The product is getting me better results." Cynthia Akazawa, Interact English School, Okayama.
"After teaching young learners for 32 years I've finally found the perfect book – Happy Valley! It's a complete package which makes me very happy!" Mary Virgil-Uchida, ABC House, Sapporo.
"Kids fall in love with the charming characters immediately and can enjoy singing the enchanting songs from the day one." Chiyuki Yanase, Sunny Field English, Tokyo
"The deciding factors in choosing it were the impact of the characters. The target of each unit is clear, and the number of words is just right. Teachers and students can do satisfying lessons effortlessly." Akiko Matono, Happy Room, Tokyo
"The music is like a breath of fresh air! The children love the songs. Everyone knows Kinka and Pinka. The student book is wonderful – upbeat and colorful." Karen White, Ecole Bilingue de Lyon, France